Recommended Reading
---
Imperfect: An Improbable Life [Hardcover] By Jim Abbott And Tim Brown
Http://Www.Amazon.Com/S/Ref=Nb_sb_noss?Url=Search-Alias=Aps&Field-Keywords=Imperfect%3A+An+Improbable+Life+
Success in my hands: A journey to find my own peace and freedom [Kindle Edition] By Richard Cook
http://www.amazon.co.uk/Success-hands-journey-freedom-ebook/dp/B008U91DOU/ref=sr_1_4_title_0_main?s=books&ie=UTF8&qid=1344800866&sr=1-4
Five Fingers, Ten Toes – A Mother's Story of Raising a Child Born with a Limb Difference [available in Paperback & Kindle Edition] By Katie Kolberg Memmel
http://www.amazon.com/s/ref=nb_sb_ss_i_0_12?url=search-alias=aps&field-keywords=katie+kolberg+memmel&sprefix=katie+kolber%2Caps%2C298
Children's Reading
Little Miss Jessica Goes to School By Jessica Smith
Follow Jessica on her adventures and discover how she learns that being different and looking different is OK!
http://little-miss-jessica.myshopify.com/
Uniquely Me! by Trace Wilson is dedicated to helping children understand, accept and love their unique differences. Every child worries about being different. Follow one brave little boy as he embarks on a wild adventure and learns to understand, accept, and love the differences that make him unique.
https://www.bionicauthor.org/shop
I Am Sheriauna by Sherylee Honeyghan
Sheriauna is a vibrant, smart, funny little girl with tons of personality! She has a unique story to share with the world and she loves to help others see differences as strengths. Learn about one little girl's experience with being different and how we can all be kind to each other, while creating a more inclusive world for everybody.
https://www.iamsheriauna.ca/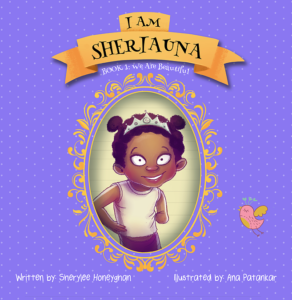 Emmanuel's Dream: The True Story of Emmanuel Ofosu Yeboah By Laurie Ann Thompson
http://www.amazon.com/Emmanuels-Dream-Story-Emmanuel-Yeboah/dp/044981744X/ref=sr_1_1?s=books&ie=UTF8&qid=1435626997&sr=1-1&keywords=emmanuel%27s+dream&pebp=1435627004781&perid=17VT7KWCH1WGR4ZQKDV9
Ella & the All-Stars By Sherry Cerino and Pamela Clemente
Ella and the All-Stars, the first in a collection of Ella's Way stories, introduces Ella a young starfish who befriends a group of unusual sea creatures. Through trust and acceptance of differences, Ella learns that friends come in all shapes, sizes, colors and abilities. This undersea adventure with colorfully unique characters and a heartwarming story sensitively introduce diversity, disability and differences in childhood friendships.
http://www.ellasway.com/bookstore.html
Emmy's Amazing Hand By Jocelyn Hoffman
Encouraging and Inspiring families affected by limb deficiencies.
https://squareup.com/store/unique-kids-books/
Barthello's Wing: The Tale of a Very Brave Bug By Janie DeVos
http://www.amazon.com/Barthellos-Wing-Tale-Very-Brave/dp/0943403707/ref=sr_1_1?s=books&ie=UTF8&qid=1435627441&sr=1-1&pebp=1435627445914&perid=053BG1PT0C64VSFQQ1EK
BO MEETS A HERO By Sharman Martin, with Photographs by Karim Shamsi-Basha
A Wounded Army Vet (Noah Galloway) Joins with Bo, the Three-Legged Dog, to Teach Children Invaluable Lessons
http://www.solid-ground-books.com/search.asp?searchtext=BO+BOOK
Zippy's Big Difference [Paperback] By Candida Sullivan
http://www.amazon.com/Zippys-Big-Difference-Candida-Sullivan/dp/1937331318/ref=la_B007OXKMHM_1_1?ie=UTF8&qid=1357072840&sr=1-1
Zippy and the Stripes of Courage [Paperback] By Candida Sullivan
http://www.amazon.com/Zippy-Stripes-Courage-Candida-Sullivan/dp/1937331083/ref=pd_sim_sbs_b_1
God Made Me Special, Just Like You! by Nicki Olin
http://www.amazon.com/God-Made-Special-Just-Like/dp/1612440614
---